Clark County Drywall & Painting

Oregon: (503) 388-4272          Washington: (360) 989-2156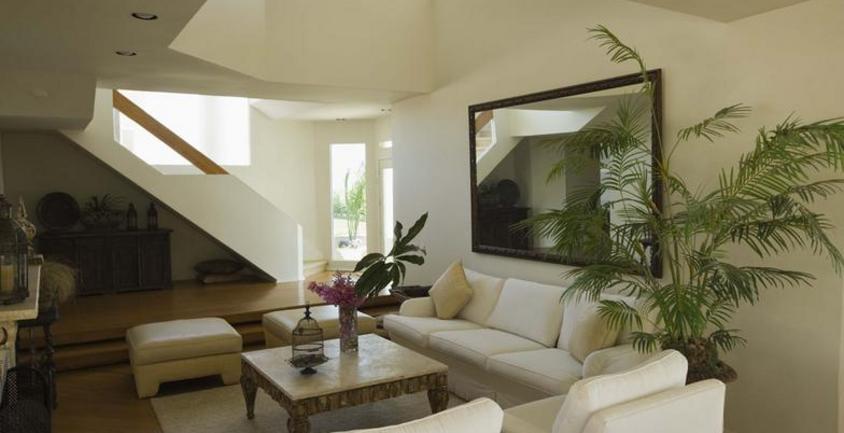 Quality Drywall, Texture & Interior Services

Welcome to Clark County Drywall & Painting

Since 1992, Clark County Drywall and painting has been serving the sheetrocking and texturing needs of the Portland Oregon and Vancouver Washington area.  We do Residential and Commercial drywall and our work has been featured many times in the 
Clark County Parade of Homes
.  We have worked with numerious builders on large scale construction projects, school districts, apartment complexes, sub-division development as well as home owners to achieve the highest quality drywall and texturing services availible in the Portland and Vancouver area.  We belong to the 
BIAW
 and have built our reputation of excellence since 1992 on 100% customer satisfaction.  We invite you to learn more about us by visiting other pages on our website, or by calling us.  
About Clark County Drywall

Clark County Drywall and Painting provides drywall and texture services to the entire Portland and Vancouver metro area.  Our mission and philosophy is simple, provide the highest quality drywall and texture services through use of the industry's most qualified and experienced craftsmen at affordable and competitive prices.  We are proud of the reputation we have built over the last 20 years, and we invite you to read our customer reviews on the quality of service and precision we deliver.  If you're looking for a quality drywall contractor in Portland or Vancouver, we invite you to call us, or fill out our simple on-line request for estimate and we'll get right back to you.

We service: Portland, Vancouver, Beaverton, Hillsboro, Lake Oswego, West Linn, Gresham, Gladstone, Oregon City, Camas, Washougal, La Center, Battle Ground, and Ridgefield Oregon & Washington

Call Us for a Free Estimate

(503) 388-4272 Oregon

(360) 989-2156 Washington

Clark County Fire & Water Restoration Services

Seamless Custom Gutters & Downspouts. Gutter Covers, Storm Water Drainage Solutions, Gutter & Roof Cleaning

Exterior and Interior Painting Contractor. Residential & Commercial

Pressure Washing Services

Fire & Water Disaster Damage Restoration. Complete Services From Clean-Up to Finish

www.ClarkCountyRestoration.com

Copyright 2011 by Clark County Drywall & Texture - Drywall Contractor Portland - Drywall Contractor Vancouver - Sheetrock Contractor - All Rights Reserved

​Oregon CCB: 190576      Washington License: CLARKCP943DH

Clark County Drywall serves residential home owners, as well as commercial accounts for drywall, texture, sheetrock, wainscoting, crown moulding, interior trim, base board, and home insulation.  Since 1992 Clark County Drywall has served the Portland, OR and Vancouver, WA metro areas and also serves Beaverton, Lake Oswego, West Linn, Gresham, Happy Valley, Sandy, Milwaukie, Tigard, Hillsboro and Wilsonville in Oregon.  They also serve the communities of Camas, Washougal, Ridgefield, La Center, Battle Ground, Woodland, Longview and Kelso Washington.

​If your property or project is located in one of the following zip codes, Clark County Drywall serves your area: 98660, 98661, 98662, 98663, 98664, 98665, 98666, 98667, 98668, 98682, 98683, 98684, 98685, 98686, 98687, 98607, 98671, 98604, 98642, 98629, 98674, 98626, 98632, 97201, 97202, 97203, 97204, 97205, 97206, 97207, 97208, 97209, 97210, 97211, 97212, 97213, 97214, 97215, 97216, 97217, 97218, 97219, 97220, 97221, 97222, 97223, 97224, 97225, 97227, 97228, 97229, 97230, 97231, 97232, 97233, 97236, 97238, 97240, 97242, 97251, 97253, 97254, 97255, 97256, 97258, 97259, 97266, 97267, 97268, 97269, 97271, 97272, 97280, 97281, 97282, 97283, 97286, 97290, 97291, 97292, 97293, 97294, 97296, 97298, 97299,97005, 97006, 97007, 97008, 97075, 97076, 97077, 97078, 97034, 97035, 97068, 97045, 97030, 97080, 97123, 97124,